Our Doctors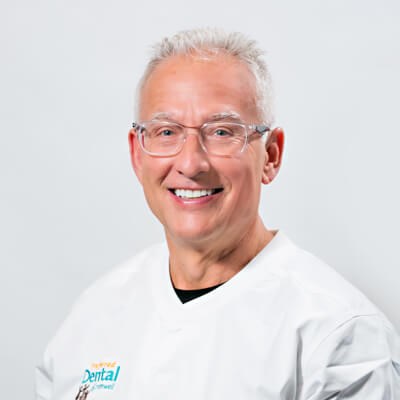 Stanley Schulman, D.M.D.
Dr. Stanley Schulman is a leading dentist who serves patients across Cromwell, CT at our office, Preferred Dental of Cromwell. He strives day-in and day-out to provide high-quality care to men, women, teens, and children alike with a unique variation of dental concerns. Along with his team of dental professionals, Dr. Schulman works to ensure that the environment he has created for his patients is comfortable and welcoming. He specializes in providing preventive, cosmetic, restorative, and implant dentistry services to patients. His most popular treatments include crowns, veneers, bridges, implants, dentures, and fillings. Dr. Schulman has been providing comprehensive dental care to the residents of Cromwell, CT for thirty years.
Starting off his education at the University of North Carolina, Dr. Schulman received his bachelor's degree in zoology. Following this achievement, he went on to earn his doctor of dental medicine at the University of Medicine and Dentistry in New Jersey. He then completed a general practice residency at Mt. Sinai Hospital where he acquired and developed many of the skills he has become known for.
Dr. Schulman is a proud member of several dental organizations, including:
American Association of Implant Dentistry
American Dental Association
Connecticut State Dental Association
International Congress of Oral Implantology
Dr. Schulman is married and has three children. He and his family love to travel the world together, and they have made it a goal to visit each of the seven continents. He is a fan of anything related to his alma mater, the University of North Carolina. When he is not hard at work in the office, he enjoys playing golf, tennis, and visiting his kids.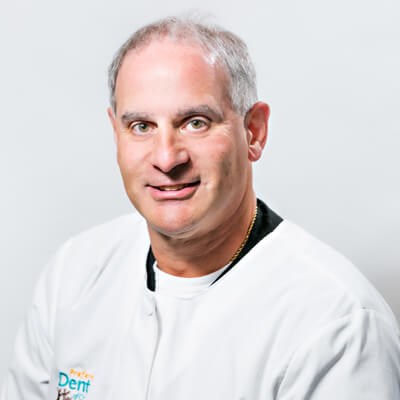 Jay Mestel, D.M.D.
With several years of excellence under his belt in the field of dentistry, Dr. Jay Mestel is a general dentist who provides comprehensive oral care to patients at Preferred Dental of Cromwell. He is pleased to provide a full library of services to men, women, and their families all across Cromwell, CT. Specializing in preventive, cosmetic, and restorative care, Dr. Mestel is well-known for his welcoming nature and compassionate care. His most popular treatments at our office are crowns, bridges, root canals, dentures, and fillings.
Dr. Mestel attended the prestigious Binghamton University in New York where he graduated with his bachelor's degree in biology. He then went on to receive his doctor of dental medicine from the University of Pennsylvania School of Dentistry. It was here that he also completed his general residency in dental care.
Dr. Mestel resides in Simsbury, CT with his wife, Jodi. Together, they have two children, as well as one grandson. Dr. Mestel is proud to be serving the Cromwell, CT community and considers his patients to be a part of his family.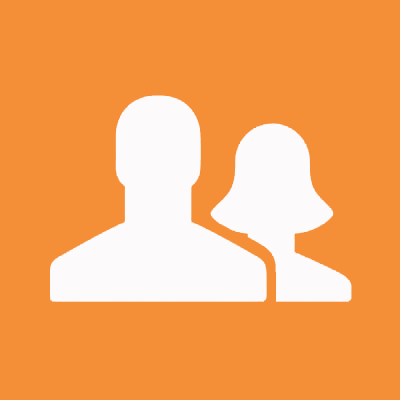 Jack Murphy
Dr. Jack Murphy is an oral surgeon who works alongside our team of general dentists at Preferred Dental of Cromwell. As an oral surgeon, he works to improve the function and appearance of our patients' teeth using advanced surgical methods that he has learned and perfected over his years of training. Dr. Murphy strives to ensure that each of our patients feels comfortable and at ease while they are in his trusted care. While he specializes in the care of medically compromised patients, Dr. Murphy also performs difficult extractions, biopsies, pre-prosthetic oral surgery, pre-orthodontic extractions, and implant surgery.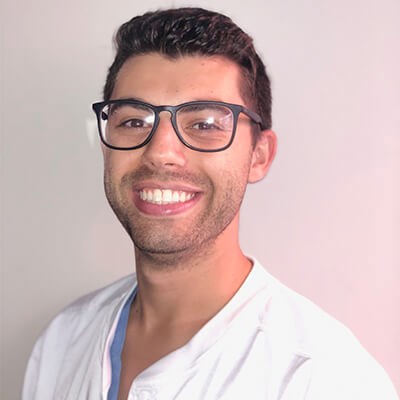 Matthew Fenigstein, DDS
Dr. Matthew Fenigstein is proud to join the Preferred Dental of Cromwell family. After receiving his Doctor of Dental Surgery degree from the University at Buffalo School of Dental Medicine, Dr. Fenigstein completed his General Practice Residency training at Hartford Hospital. He strives to provide high quality, comprehensive care to all of his patients while assuring the highest degree of comfort and confidence. Dr. Fenigstein and his team are well-equipped to all of your dental needs. His most popular treatments are root canals, crowns, bridges, fillings, and dentures.